The Study 2: Articles and Reviews
---
Come here for biographies, interviews, concert reviews and
articles about the man, plus much, much more!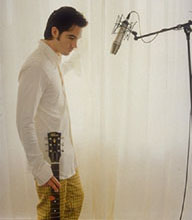 The Official Biography
(Exactly what it sounds like!)
Rolling Stone's Biography
Review of his eponymous debut (not up yet)
Review of "Humming"
EW article "Radical Sheik"
Duncan Sheik on "Humming"
"There's a whole wide world of mystery and intrigue out there.
I felt like, if I wrote another love song, I was going to go crazy."
Wanna go HOME? Wanna skip the tour and explore on your own? Here's the FLOOR PLAN.